Calendar of Events
Saturday 21st October Ladies Breakfast
Speaker Pam Knott from Howe Green URC Church
8:30 am at Butts Green Garden Centre.
Book you place on the list on the welcome table in church
Saturday 21st October Friends Quiz Night
In Village Hall 7:15 pm for 7:30 pm start
Tickets £7 bring your own food, drink and glasses.
Ring David for tickets on 01245 471484 or Christine on 01245 281305
Sunday 29th October Bible Sunday
At our 10 am Service we will welcome Paul Gold from the Bible Society.

Sunday 29th October 3 pm
Service of Remembrance for loved ones
Our Annual Service to remember our loved ones who have died. During this service loved ones names are read out and candles are lit in their memory. Please write names in the purple folder at the back of the church or email names to Revd Terry
Sunday 5th November Christmas Shoebox All Age Communion Service 10
We will collect packed shoeboxes for Operation Christmas Child.
Saturday 11th November Men's Breakfast
Speaker Stephen Need from Stock
8:30 am at Butts Green Garden Centre.
Book you place on the list on the welcome table in church or telephone Dennis on 01245 472997

Sunday 12th November 10 am Remembrance Day service
All the family are welcome as we remember those who have paid the ultimate sacrifice.
Saturday 18th November Christmas Fayre
12 noon to 2:30 pm in Sandon Village Hall
Lots of stalls including bottle tombola, gifts, children's stall, cakes, bric and brac, Grand raffle and much more. Offers of help to Liz on 471756
Saturday 25th November Family Party
at Village Hall 3 pm - 5 pm
We have booked an entertainer who will not only get children involved but parents as well. If you have never spun a plate on a stick then this the party for you. There is no cost for this party but donations are welcome.
Friday 1st December 7:30 pm Patronal Festival for St. Andrew
Service of Music and Readings followed by cheese and wine. Tenor soloist John Pierce singing two songs. Mayor & Mayoress will be in attendance.
Saturday 9th December Ladies Breakfast
Speaker Revd Susan Iskander, Priest in Charge of All Saints Springfield
8:30 am at Butts Green Garden Centre.
Book you place on the list on the welcome table in church or telephone Janet on 01245 472997
Special December Christmas Services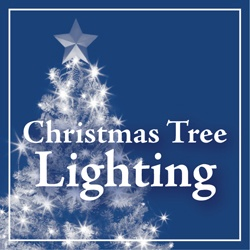 Saturday 9th
4:00 pm Christmas Market by the Friends of Sandon Church
This evening will include a visit from Father Christmas, lighting of the Christmas Tree, carol singing and various craft stalls in church

Sunday 10th
4:00 pm Christingle Service
Come and experience this service as we light the candles of the Christingle.

Sunday 17th
6:30 pm Candle Lit Nine Lessons & Carols
Come again and hear the story of the first Christmas and see the church in all its glory. Arrive early to obtain a seat. Our Choir will be joined by singers from Sandon School. The Deputy Mayor& Mayoress of Chelmsford will be in attendance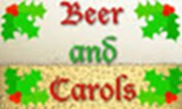 Tuesday 19th
7:00 pm Beer and Carols @ The Crown
Everyone invited to come and sing favourite carols and sample free mince pies.
Sunday 24th Christmas Eve
4:00 pm Crib Service
A service for all ages to gather round the manger and see the Christmas story unfold. Children please come dressed as one of the characters of the Christmas Story. Sheep, Camels and donkeys also needed, as well as Mary, Joseph, Shepherds, Kings and Inn Keepers.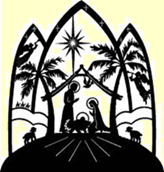 11:30 pm Midnight Communion Service
Come and welcome the new born Christ child. Arrive early to obtain a seat at this popular service.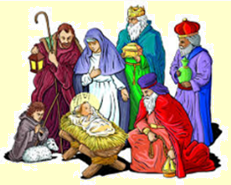 Monday 25th Christmas Day
10:00 am Christmas Day Service & Communion
Please bring an opened present to show us at the service