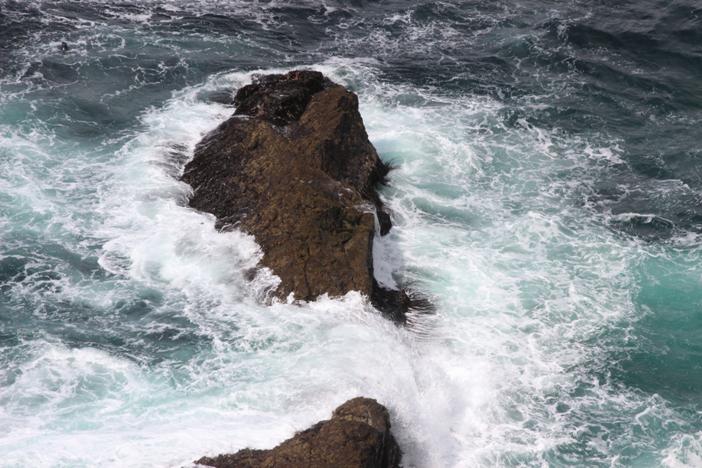 Act of Eco Commitment
Noah made sacrifice to the Lord God, and the Lord said in his heart 'I will never again curse the ground because of humankind.' Genesis 8:21
As we offer our own sacrifice of prayer and thanksgiving, we pledge ourselves to honour the everlasting covenant between God, the creator of all things who loves the world, and the creation which responds in joyful praise. Lord God, the earth is yours and all that is in it, the world, and those who live in it; hear our prayer, accept our service and receive our pledge:
We pledge ourselves to your service in caring for your creation, that your kingdom may grow from the seed of hope into a tree of righteousness and justice for the world, and the creation itself will be set free from its bondage to decay and will obtain the freedom of the glory of the children of God, through Jesus Christ our Lord.
Amen
One of the beauties of the last few months has been the opportunity to experience God's World in relative peace and quiet because of the reduction in noise pollution. I sat watching and listening to Goldfinches in our garden several days on the run a few weeks ago at the height of the 'lockdown'. Until this year they have been sadly missing! We have recently got back from a week away with our caravan. One of the joys of the break was that I could sit and watch red kites soaring overhead and listen to their calls. I happened to decide to have my quiet time outside which was a revelation. Feeling and smelling God's creation while reading his word and praying was a very different feeling for me and one worth revisiting whenever I get the chance. I would certainly recommend it
Eco tips for August
This month we are looking at a variety of ways that we can make a difference to the world around us. Bothered by mozzies in the garden? Instead of grabbing a bug spray, try putting a plant that they dislike near to where you sit: rosemary, marigolds, lemongrass, lemon balm, lemon thyme, catnip, garlic, lavender, basil. Not only will you, bees and butterflies enjoy these, but you could avoid being bitten. Have a smashing time at the bottle bank and help the environment. Glass is 100% recyclable and can be used again and again. 1 recycled glass bottle would save enough energy to power a computer for 25 minutes. Glass that is thrown away and ends up in landfills will never decompose. Plan your car journeys to give yourself time to reduce fuel consumption. Speeding not only breaks the law and endangers lives but also costs you more in fuel and produces more carbon dioxide. Observe speed limits, and why not travel slower anyway. According to the Slower Speeds Initiative, driving at 50mph instead of 70mph can reduce fuel consumption further by 30%. For further ideas the following websites may be of help. When considering things you may be thinking purchasing:
The Plastic Free Shop
;
Zero Store
(various locations);
GAIA
;
Milk and More
are worth a look online. If you find any other good and reliable sites please let us know. We are constantly looking to add more to add more and more to the list.