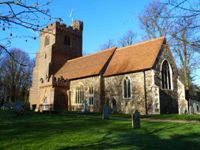 Incumbent:
Revd Terry Brown
Please contact a warden
in the first instance.

Churchwardens:
Judy Cecil
Tel: 01245 224747
Michael Puffett
Tel: 01245 222066



Safeguarding Details:

We are committed to Safeguarding Children, Young People, Victims/Perpetrators of Domestic Abuse and Vulnerable Adults.

The PCC has adopted the Church of England's policies and best practice on safeguarding which may be found on the

Church of England's website

.

This link

has the detail of Sandon's arrangements.

Our Parish Safeguarding Officer is Alison Read, who may be contacted at church or by

email

.

The Chelmsford Diocese Safeguarding Team can be contacted at 01245 294444 or

safeguarding@chelmsford.anglican.org

.

Out of hours, please contact Social Services on 03456 061212.

In a safeguarding emergency, dial 999.


Information for Weddings, Baptisms and Funerals
Weddings Please see yourchurchwedding.org for information about Church Weddings. You will see the requirements for you to marry in a particular church and many helpful hints for choosing readings and hymns, how to contact the vicar, the roles of ushers, best man and bridesmaids plus much more.
Wedding Flowers and Bells Lesley Worboys co-ordinates flowers in church. Please conatact her on 07922 120181. Please contact Mike Worboys on 07801 716532 if you will want the church bells rung.
Baptisms Please see churchofenglandchristenings.org for information about Christenings. You will find help with planning, what Christening/Baptism means, how to choose Godparents and much more.
Funerals Please see churchofenglandfunerals.org for step by step information about planning and going to funerals. There are suggested hymns and readings as well as helpful suggestions for all aspects of the funeral service and more.

Next Sunday's Services
Second Sunday of Advent
 8:00 am Holy Communion
10:00 am Family Service
Sunday Services
1
st
, 3
rd
, 4
th
& 5
th
Sundays
10:00 am Sung Eucharist
2
nd
Sundays
 8:00 am Said Holy Communion
10:00 am Family Service
A supervised children's corner is available in the North Aisle for Sunday 10 am services. Please bring your children along or stay yourselves too. Toys, playdoh, paper and crayons will be available.
Tuesday Services
9:30 am Said Holy Communion followed by Refreshments
Special December Christmas Services
Saturday 7th
5:00 pm Christmas Tree Lighting
This evening will include a visit from Father Christmas, lighting of the Christmas Tree, carol singing followed by hot chocolate and mince pies in church. We look forward to seeing you.

Sunday 15th
4:00 pm Christingle Service
Come and experience this service as we light the candles of the Christingle.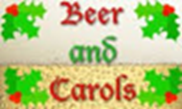 Tuesday 17th
7:00 pm Beer and Carols @ The Crown
Everyone invited to come and sing favourite carols and sample free mince pies.
Sunday 22nd
6:30pm Candle Lit Nine Lessons & Carols
Come again and hear the story of the first Christmas and see the church in all its glory. Arrive early to obtain a seat. Music from choir, oboe and piano. This will be followed by mulled wine and mince pies.
Tuesday 24th Christmas Eve
4:00 pm Crib Service
A service for all ages to gather round the manger and see the Christmas story unfold. Children please come dressed as one of the characters of the Christmas Story. Sheep, Camels and donkeys also needed, as well as Mary, Joseph, Shepherds, Kings and Inn Keepers.
11:30 pm Midnight Communion Service
Come and welcome the new born Christ child.
Wednesday 25th Christmas Day
10:00 am Christmas Day Service & Communion
Please bring an opened present to show us at the service.


Blessed are the peacemakers:
they shall be called children of God.
We meet in the name of Christ and share his peace.